Our orphanage is a family concern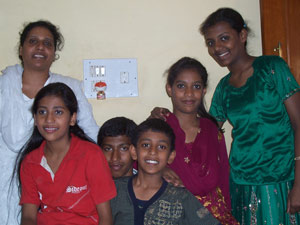 The orphanage is very different from our conventional view of an orphanage. The children do not live in separate accommodation but are welcomed into the family home making for a very large household with a lot of activity and noise! Pictured left is Jebasheela with her own five children.
Our orphanage accommodation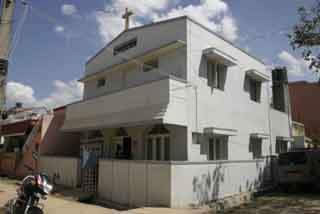 Read more and take a short video tour.
Bishop Angels school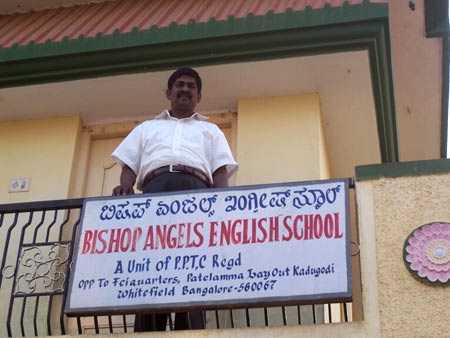 Pastor Raja and Jebasheela have established a school in the Whitefield area called Bishop Angels School. Jebasheela is the principal of this school which has 80 pupils studying at the present time, including a number of the orphans she cares for.